Wer hat Boxen erfunden? Geschichte des Boxen
Wer hat Boxen erfunden? Geschichte des Boxen
Wer hat Boxen erfunden? Diese Frage hast du dir bestimmt sehr oft gestellt? In diesem Blog schauen wir und die Geschichte des Boxens an und welche Geschichtliche Aspekte eine große Rolle spielen.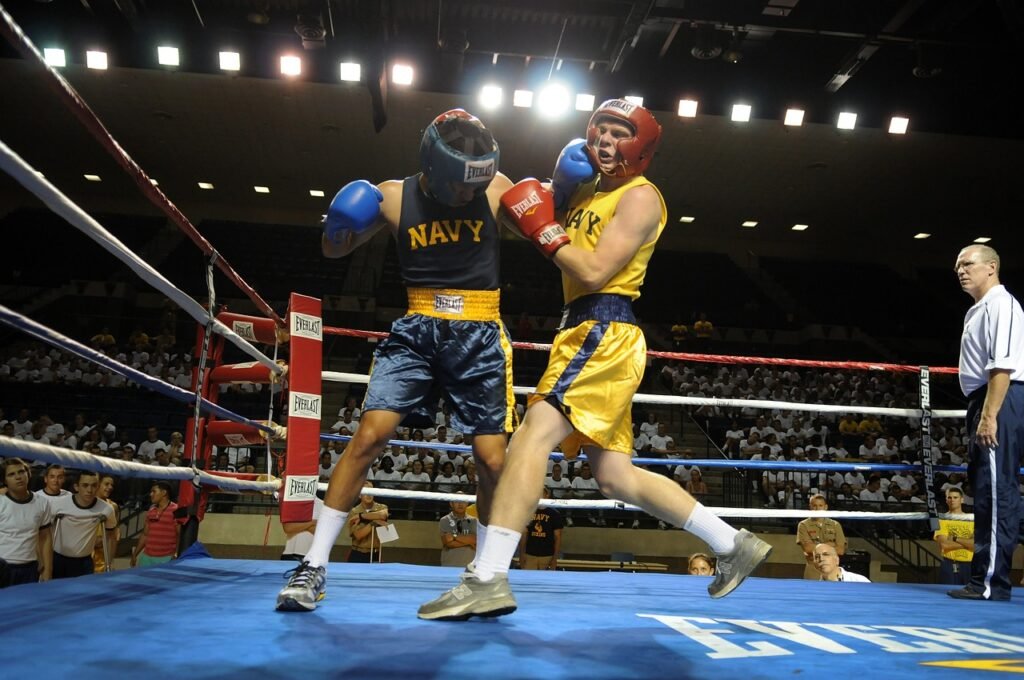 Wer hat Boxen erfunden?
Die frühesten Zeugnisse des Boxens stammen aus dem alten Ägypten (um 3000 v. Chr.), aber erst im 16. Jahrhundert begann sich das Preisboxen oder Bare-Knuckle-Boxen zu entwickeln, insbesondere in England.
Im Jahr 1867 wurden die Marquess of Queensbury Regulations erlassen, die das Boxen erstmals kodifizierten und die Verwendung von Boxhandschuhen zur Pflicht machten. 
Der erste aufgezeichnete Freizeit-Faustkampf fand 3000 v. Chr. statt. in Ägypten. In den nächsten 2000 Jahren verbreitete sich die Kampfkunst in der Ägäisregion.
Antiker Faustkampf
Boxen wurde erstmals 688 v. Chr. praktiziert. Die 23. Olympischen Spiele der Antike fanden in Griechenland statt. Im antiken Rom wurde es hauptsächlich in Gladiatorenkämpfen mit Caestus (Ledergürtel mit Metallstacheln) praktiziert.
Ein eindrucksvolles archäologisches Beispiel dafür ist die hellenistische Bronzestatue eines Faustkämpfers aus Quirinar. Es ist unmöglich, genau zu bestimmen, wie viele Jahre der Faustkampf schon andauert. Die frühesten Darstellungen ähnlicher Schlachten reichen 7.000 Jahre zurück.
Es gibt Hinweise darauf, dass es Teil von Kulten und Ritualen im alten Indien, China, Korea, Russland und sogar bei den amerikanischen Ureinwohnern und in Afrika war. Doch mit Boxen im modernen Sinne hatten diese Kämpfe nichts zu tun und es gab zum Beispiel nur wenige Regeln. 
Der erste offizielle Boxkampf
Der erste dokumentierte Boxkampf der Neuzeit fand 1681 in England statt, als der Herzog von Albermarle den Kampf organisierte. Der britische Boxmeister James Figg (1684-1734) gründete 1719 die erste Boxschule. Die Hände werden normalerweise nicht bandagiert, so dass die Knöchel freiliegen. Dies wird als Bare-Knuckle-Boxen bezeichnet. 
Zusammengefasst kann man sagen, dass Boxen eine Reihe von Veränderungen durchgemacht hat und sich in der Zukunft auch noch ändern wird. Es gehört zu den beliebtesten Sportarten der Welt und ist mehr als rohe Gewalt.
has always been interested in martial arts, but was never able to pursue that due to its intense carrier!
The time has come;)